5th December: Party Dresses
Looking for the perfect outfit to your Christmas office party/ drinks with friends/dinner with the in laws. These dresses will work hard for you this season.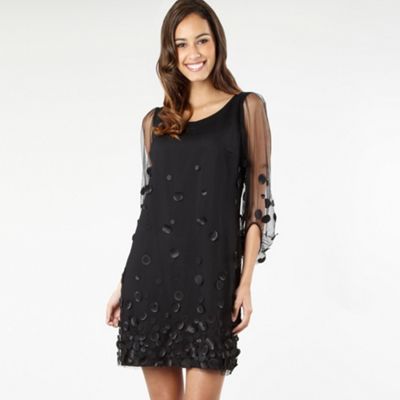 From top left:
1. Black applique mesh shift dress by Ben de Lisi at Debenhams;
2. Verity dress from Phase Eight, very flattering cut;
3. On trend with this Zaria Colour Block dress from Coast;
4. Damman Feather Dress from Monsoon. I love it but it does remind me of Yubaba in Spirited Away!
5. Lipsy All Over Beaded Shift Dress from ...Lipsy!
6. Navy Scoop Neck Dress from Dorothy Perkins
And once you have found your perfect seasonal dress, you may be looking for a new hairstyle too. Look no further than
All the Girly Things
.
Love Mrs Jones x